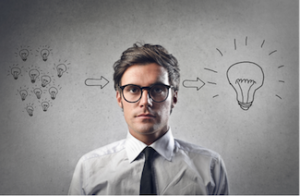 Feeling empowered and getting what you want in life as a man may seem impossible or unrealistic to you. That isn't always the truth, however. There are plenty of men in this world who achieve their wishes and goals.
There are plenty of men who enjoy genuine successes as well. If you want to join their ranks, you have to be 100 percent committed to success. You have to be dedicated. Attracting good things doesn't have to seem like a pipe dream to you or to anyone else.
Realize That Successful and Empowered Men Aren't Superhuman
Don't make the mistake of assuming that successful men are superhuman. They're not. If you see someone who always seems to get what he or she wishes, they don't have magical powers. They're people who make mistakes and who have flaws just like anyone else.
Once you stop thinking that you're inferior to everyone else around you, you'll be ready to take charge of your own destiny. You have just as much power as anyone else in this world. You have just as much determination and focus inside of you as well. It's just a matter of learning how to harness it.
Take Responsibility for Your Actions
Stop blaming others for your problems. They're not accountable. Stop thinking about how your parents and family members aren't the most supportive people on earth. Stop obsessing over your lack of finances and resources.
Fixating on things you can't quickly change will get you nowhere.
If you want to start attracting good things in life, you have to realize that you're the only person who can make positive change for yourself. No one else can do the hard work for you. You have to do all of the heavy lifting.
Admitting that to yourself can give you a lot of power. It can change your existence dramatically.
Concentrate on Things That Make You Happy
Life is short. That's why there's no time to waste on things that simply don't make you smile. If you want to start attracting positive change, you have to concentrate on good. Stop complaining about your job and everything you dislike about it. Instead, start looking for better employment opportunities that may be available to you.
If you have concerns that involve your career prospects, don't panic. Take action. Sign up for classes at a college in your area. Read books that can help you improve your job interview skills. There are so many things you can do to boost your odds of success.
Also, don't wait around for something better to come your way. If you do that, you could be waiting for a very long time.
You may be more intuitive than you think.
If you're involved in something that just doesn't feel right, your instinct is probably correct. If something feels "off" about any of your interpersonal relationships, it may be time to do a little spring-cleaning.
So, if your job makes you feel miserable and unsatisfied no matter what you do, it may be time to concentrate on another field entirely. People who want to attract great opportunities in this world should never fear being bold. They should always be willing to try new things.
Matthew Snider
Did you enjoy this post? Please help us by sharing it on Social Media!