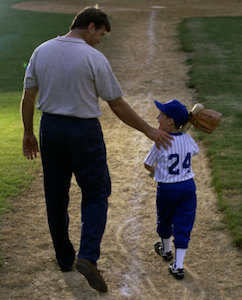 Stop dreaming and let's get serious about changing your life.
If you're dedicated to improving in the areas listed below, I can guarantee you'll be a new man.
But I can't do it for you.
You must start now!
Select a characteristic and master it, then move on to the next.
If you ignite your passion for self-discovery, nothing can stop you.
Non-Approval seeking Behavior:
Always express how you truly feel – without apology.

Don't expect others to agree with you (and don't spend time explaining).

Don't act overly nice.

Don't act needy or wanting in anyway.

Set your own priorities (and goals).

Be original and creative (your authentic self).

Be emotionally and financially independent.
Assertiveness and Decisiveness:
Maintain eye contact and speak clearly with authority.

Develop a value and belief system.

Vigorously and unapologetically pursue your goals.

Achieve one aspect of your major goal each day. (Do something!)

Use "I" language (e.g. "I want" or "I feel" statements).

Ask questions. Listen for answers.

Learn from mistakes.

Set time limits to reach decisions or achieve goals.

Develop confidence.

Practice making decisions on the spot and often – don't seem indecisive.
Don't Fear Anyone:
It's your responsibility to provide for yourself.

By birth, you have the right to live as a free and independent man.

Your power and energy comes from self-confidence.

No one can dominate or control you – they must respect you.

You answer to no one.
Powerful body Language:
Move SLOWLY.

Be completely relaxed, confident and comfortable in your own skin, feel no need to rush.

Make your movements purposeful, focused and directed.

Stand up straight, display powerful posture – walk with pride and presence.

Get physically fit; develop above-average power in core areas of your body.

Breath deeply.

Eliminate unnecessary gestures, expressions, movements, and reactions.
Create Your Life:
Be authentic.

Know what you want in life and how you want to live.

Live your passions – be fearless!

Set big goals, reach for the unthinkable.

Never alter your dreams or goals to please anyone.

Greet each day with enthusiasm.

Be social; expand your sphere of influence.

Accept yourself unconditionally.

Share your success. Be open and giving.
Keep working on yourself… don't stop.
Never stop!
Later,
Gary
Did you enjoy this post? Please help us by sharing it on Social Media!