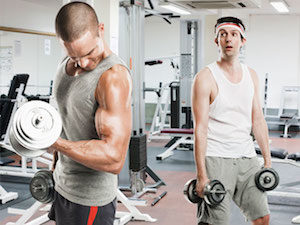 You're self-esteem is an illusion.
That's right, stop faking.
Forget all the so-called advice you've gotten and self-help books you've read.
Tell the truth, they haven't saved you, have they?
I didn't think so.
Listen, the reason you're always a step behind in life is because the truth eludes you, you're blind.
Why?
Simply put, it's you're thinking.
You believe in a myriad of fantasies and myths that have wrongfully guided your thoughts and actions. That's right. It's you!
Here's a sample of the ideas that have twisted your head:
You believe the negative myths and stereotypes about your ethnicity and race.

You think people with "different" hair and skin are superior to you.

The exotic "other" is always better and more desirable than you.

For you, success is about conforming and being affirmed.

You don't trust people and believe you must "go it alone" to realize your potential.

Your beliefs and values were given to you by others.
Yes, I know. The truth hurts. Still, in one form or another what I've listed above governs your thinking.
But there's a way out.
You must learn self-acceptance. This means never deferring to anyone, irrespective of their social status.
Stand firm with your innate personal value, and don't get flustered by the influence of others.
Never forget this: no one is superior to anyone else. People only have power over you if you're impressionable and weak.
You must first buy into the mind games of persuaders for them to exercise their presumed dominance, which objectively doesn't exist.
Think seriously about what you believe. Look closely at your thoughts. Do they serve you? Are they of your choosing? If not, change them and create a new life!
The truth is your only hope, and for a grown man there's no other choice.
Later,
Gary
Did you enjoy this post? Please help us by sharing it on Social Media!