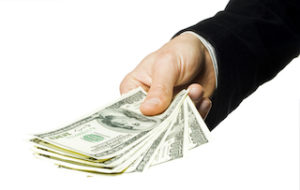 Trying to get a woman's attention is a waste of time and a trick move. No matter what kind of spin you put on it, you're still seeking approval.
If you want to successfully deal with women, you must get inside their heads, which means getting your mind right.
Be a man and take back your nuts.
Chill with the female emotions.
Quit stressing about the realities of life.
Start holding your weight at all times.
If you don't like something, say how you feel. If the unwanted behavior or situation persists, step-off. Don't argue and struggle with people. That's what bitch-made men do.
It's just that simple, and the more you assert yourself, the easier it gets.
But let's take things to a deeper level, a place where most guys don't go.
If you want control over a woman make her serve you, without pressing for sex. She must offer more than her body. Raise your standards and stop being so easy to impress. Get with women that can do for you.
Start a business and put her to work. Make her do your bidding. Don't display undue feelings or emotion and make her feel expendable. Vary between "you're alright" to "I don't need you."
Never let her feel "totally" accepted. Don't fake your feelings and emotions around her. This is what chumps do, change-up to impress a woman, while chasing tail they'll never get!
Women, especially those deemed socially attractive, are used to getting attention from men. In fact, they thrive on it! Trying to charm a woman with sweet talk ("you're fine," etc.), won't move them.
Emotional control is vital. If you can't develop the necessary internal strength to handle not just what women throw at you, but the twists and turns of life, then you're doomed to an existence of mental slavery and empty pockets.
Women are born counter-punchers. They're checking you before you approach them. Which is easy, because women "know" what men want.
You check a female's sexual power by controlling your sex drive. This starts by eliminating every shred of neediness from your being. You must be cold. Literally, don't care about how she feels, or anyone else for that matter. Stop supplicating and be selfish. Don't soften, ever. Because, if she thinks she's got you, it's game over. You're finished. The so-called love you shared, will become a noose around your neck.
Be a dominant, masculine man. Don't believe the hype about gender parity. Women are attracted to roughnecks; dudes they can't control.
If you walk with an "I don't give a damn attitude," women will be chase after you.
Stay tight in the game,
K. Ron
Did you enjoy this post? Please help us by sharing it on Social Media!